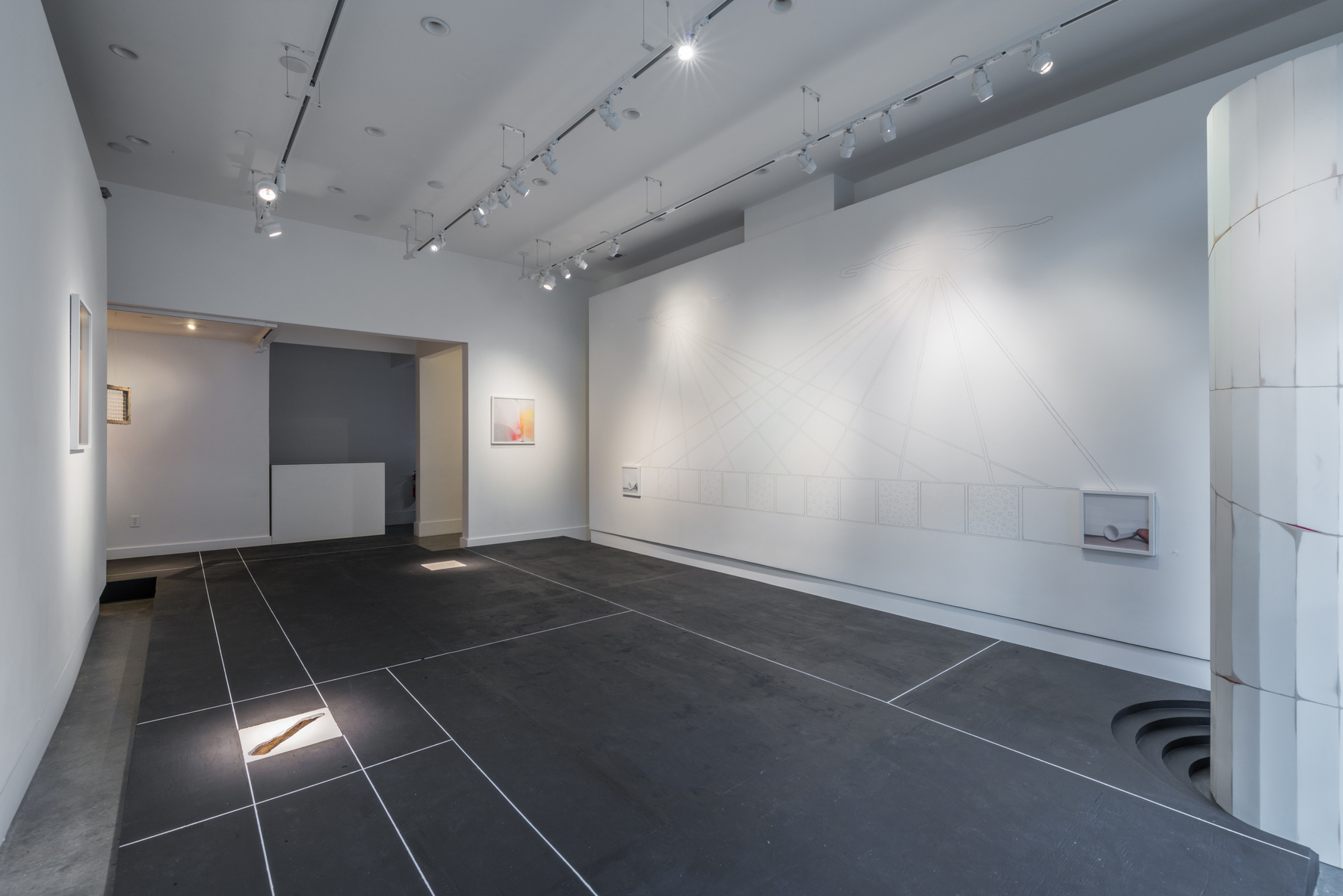 A Broken Tower
I turn toward the sun and close my eyes. Yellow falls until red. Is this experience universal? Of light passing through tenuous skin. Cracked open, I witness a political reality that is not shared. Why is seeing so difficult?
By the way, I like what you did there. How did you learn to dance and glide through these spaces so well? The ones that welcome you but do not support.
As you are still young I will tell you, but can I inscribe it without metaphors? Or must I use a screen, a shield, or a cover? To dodge and burn, to cast and meld, these are the tactics of the deft and light.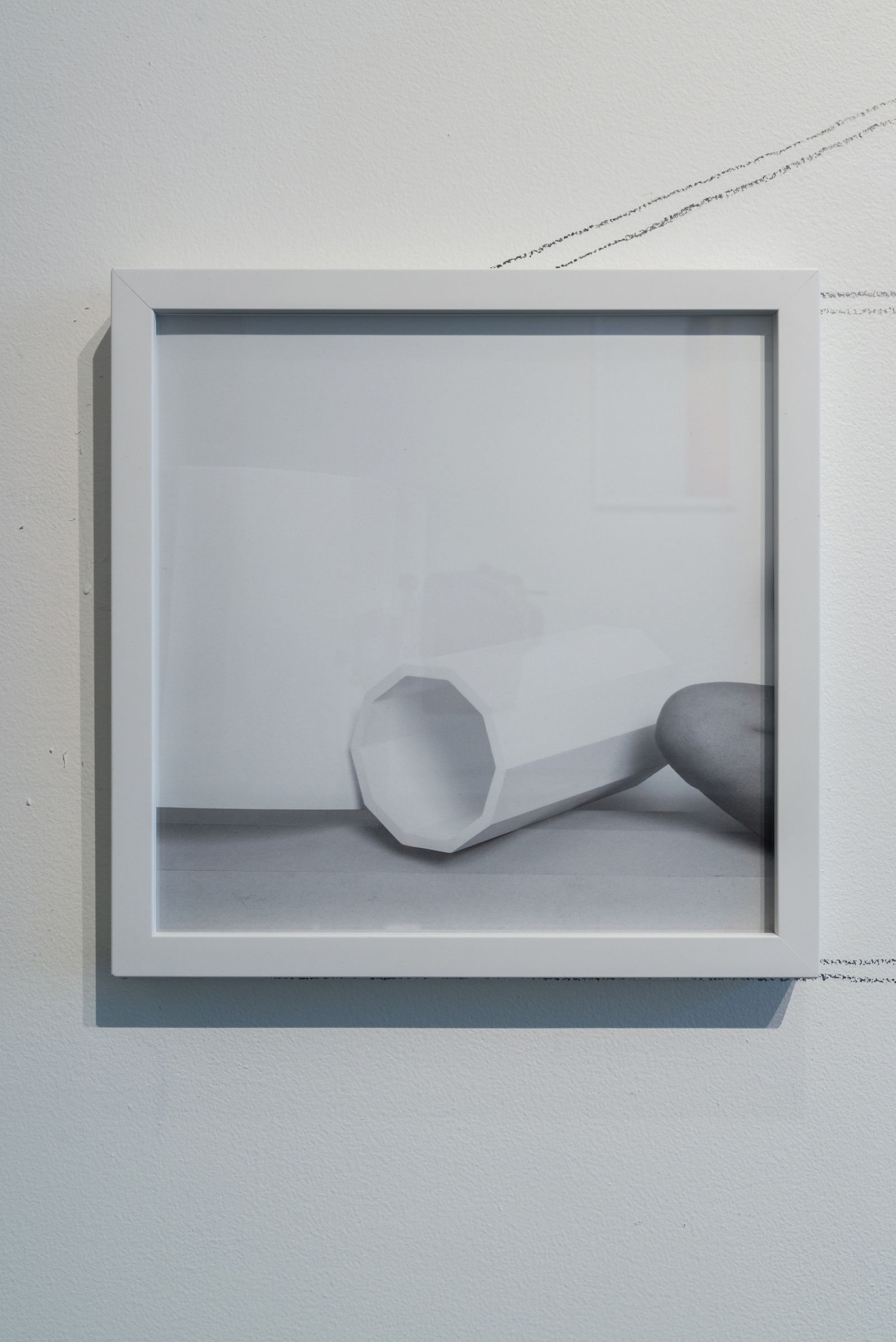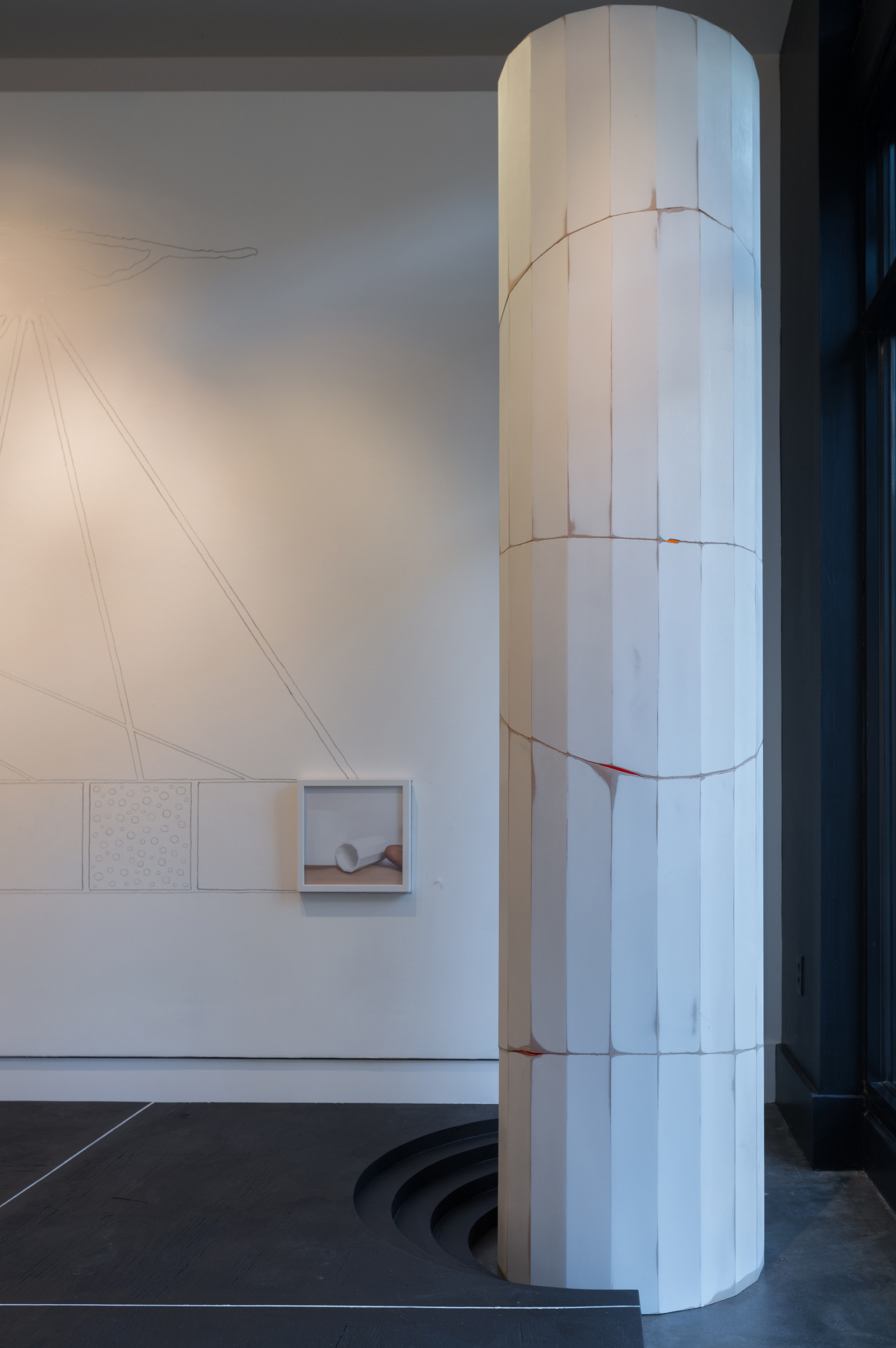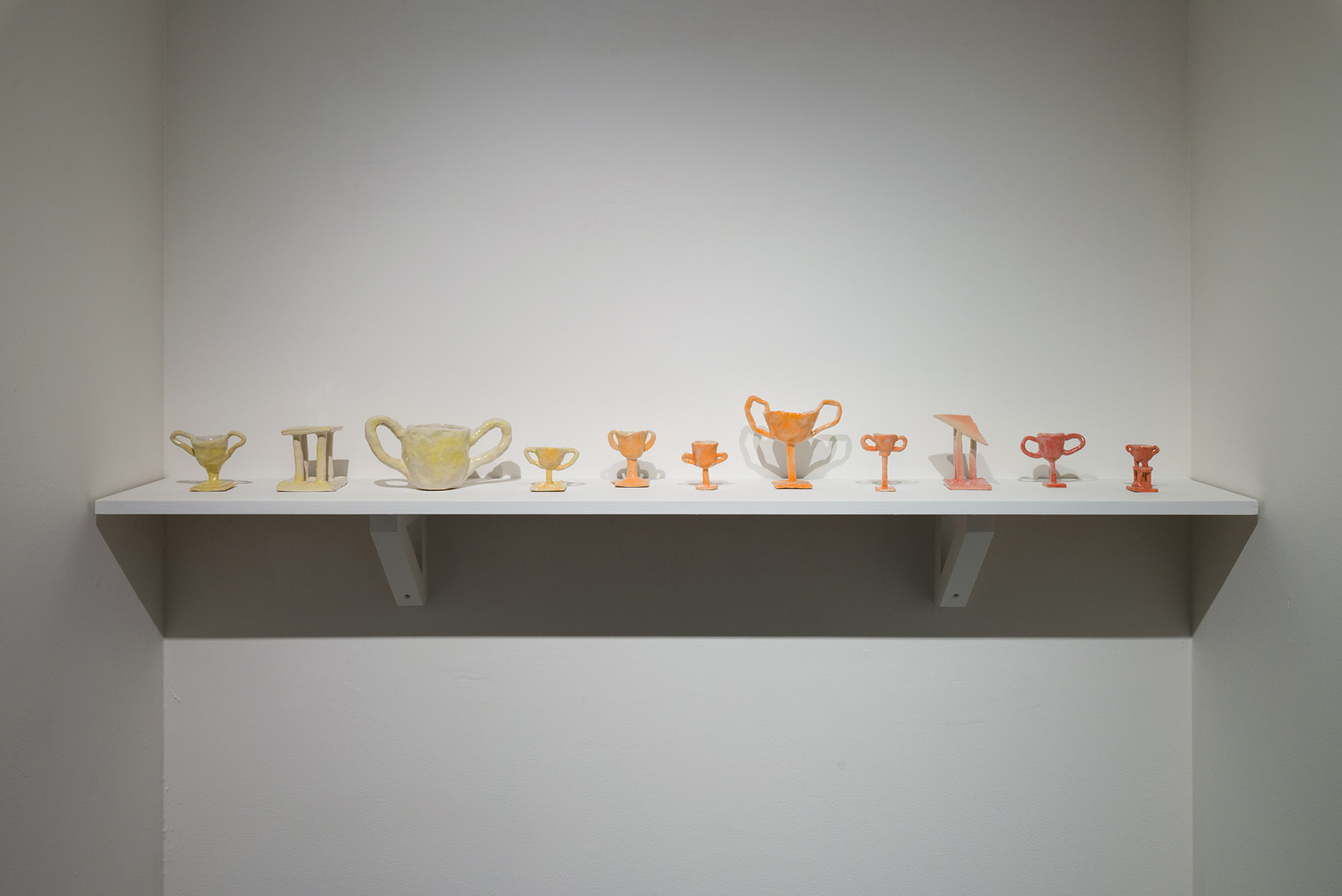 Press release (excerpt), Iris Williamson:
Imatani is known for carefully researched work that presents nuanced studies of
the intersections of race, the body, and political history. With A Broken Tower
Imatani turns this process on its head, starting by writing poetry and connective
fragments of thought and building a metaphorical structure for the show. The
resulting exhibition is an exploration of living as a person of color within an
institutional world--a visual analogy for the politics and psychology of skin color
expressed in objects and images.
In A Broken Tower, Imatani references techniques associated with dying or

shifting technologies, the dodge and burn from analog photographic processes,
for example, as tactics for creating a language of metaphors tying the past with
the present and commenting on strategies used to navigate between different
worlds.